Website Design & Development Blog
How To Update Your WP7 Samsung Focus With The NoDo Update On AT&T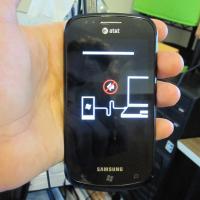 Check out this article and comment here for WP7 update Help and Tips
Since this is the first update out for our beautiful WP7 devices it is nice to have a little bit of insight to what you are getting into. It is certainly not a hard process but it is a bit more time consuming than you would think and slightly misleading at times. When you are done you will be copy and pasting on your Windows Phone 7 device like a pro. You will need your WP7 device, a micro USB cable, and a computer with an internet connection and Zune.
Updating Your WP7 Device With NoDo On AT&T
Plug your Samsung Focus into an open USB port on your computer
You might be prompted to update your Zune software, and if so the accept the update. (this should only take a couple of minutes or less)
Next, you should get a Zune window telling you there is an update for you WP7 device. Click "update". This will update your WP7 device to build 7004 and will happen very quickly. (My first reaction was that the NoDo update was unbelievably fast but this was just the first update)
Then, as soon as it was done you should be prompted again to update, if not then unplug the device and plug it back in.
Select "update". This update will bring your device to build 7008 and will take about 20 minutes so be patient.
When that one does finish you should unplug your phone and afterwards your phone should tell you you have update available so plug your WP7 device back in.
Third time is a charm! On the third update prompt for your Windows Phone 7 device you are going to be getting the NoDo build 7390 and it will take about 26 minutes.
Some things you will see along the way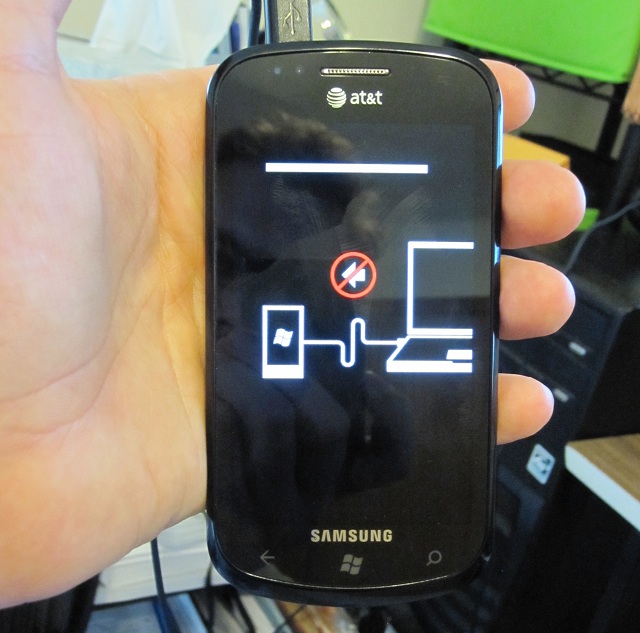 In the image above you will see what your phone will look like while your NoDo update is taking place.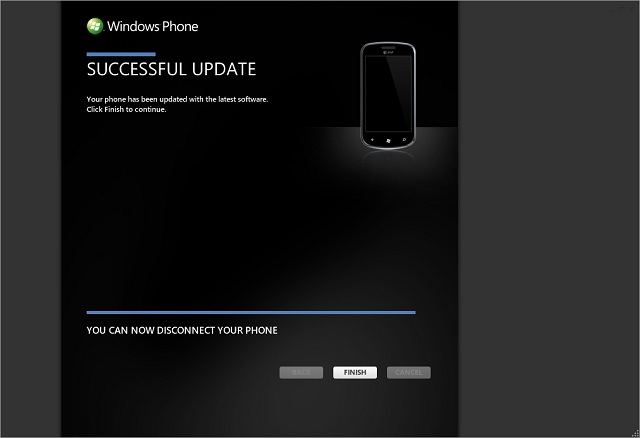 In this image you can see what the success windows will look like on your computer when you are done updating your WP7 device with the NoDo update.
Final Notes On NoDo WP7 Update Process
So far I am loving the NoDo update on my Samsung Focus. The process was longer than expected and like I said earlier a bit deceiving. After you think you have the 7390 build you only have the 7004 or the 7008. Considering this is the first update for our Windows Phones I think that the rest will be much smoother. NoDo did seem to bring the performance boost that it promised and of course the beloved copy and paste.