Our Portfolio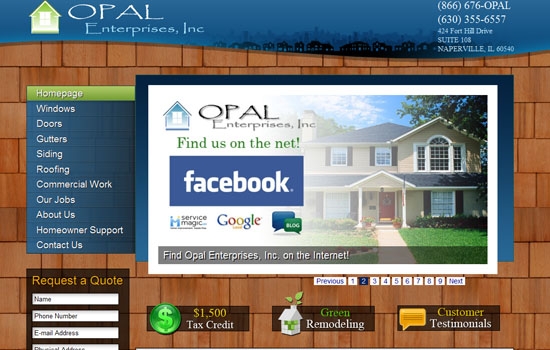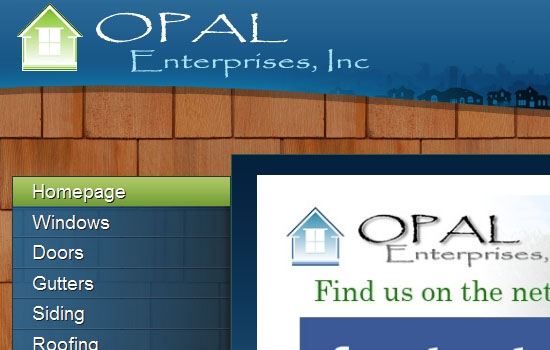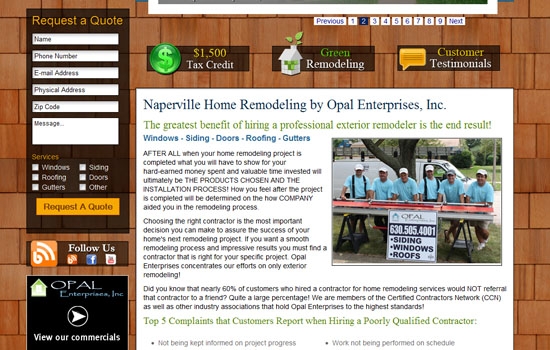 Opal Enterprises
Industry:
Home Remodeling
Opal Enterprises is a family owned home remodeling company based in Naperville, Illinois. Opal Enterprises has over 10 years of experience installing windows, siding, roofing, doors and gutters.

Otlay Interactive established a unique design backed by a powerful content management system. Opal's staff can easily update website copy, add images to their gallery and more. Otlay also created a custom web application that plots customer locations and work information layered on the Google mapping system.

Finally, Opal Enterprises also takes advantage of our advanced performance tracking software, allowing them to measure and understand their marketing performance in real-time.
Our Involvement
Branding
Internet Marketing
Web Design
Web Development