Internet Marketing
Otlay Interactive specializes in helping businesses reach new markets by blending traditional marketing with new technologies. Our online marketing team focuses on delivering responsive techniques that provide real-time, measurable results. And not just any results, we attract qualified visitors that increase your bottom line performance and growth.
Performance

Tracking

"Half of my advertising works, I just don't know which half!"

Tracking the performance of a marketing campaign is nothing new, however many small to medium sized businesses choose not to. By utilizing new strategies and applying them to individual marketing mediums, we can track a wealth of information about your visitors. Learn how customers find your website, their location, why they leave and more.

Stop speculative marketing tactics and start making informed decisions based off the real-time data your customers provide!
Search

Engine Optimization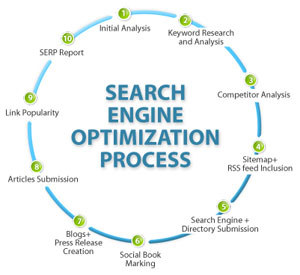 Search Engine Optimization is the active process of increasing your online presence and visibility within the search engines. There are hundreds of factors that affect your ranking but when properly managed, a SEO campaign can produce amazing results. As experts in SEO, we will develop a strategy that communicates your message while converting visitors into customers.
Otlay Interactive has the skillset and tools required to raise keyword rankings for your business. Initial analysis, design and creation of necessary content will be completed, followed by ongoing analysis and optimization of your campaign.
Paid

Placement Advertising

Paid Placement Advertising, or pay-per-click (PPC) advertising allows business to buy ad placements on major search engines and websites, including:
Google
Yahoo!
MSN
AltaVista
Excite
InfoSpace
CNet
AOL
Lycos
Netscape
InfoSpace
AskJeeves
Earthlink
...and many more!

There are over 100,000 companies currently taking advantage of affordable and highly targeted leads through pay per click campaigns. Many of the industry leaders like Google Adwords provide advertisers with a self-service marketplace to manage their campaigns. However, proper setup and daily management are crucial to the success of your campaigns.
Otlay Interactive offers professional setup and management of our client's PPC campaigns to allow for maximum results will continually working to decrease their spending.
By understanding the factors that contribute to SEO and local search placement we make it easy to capitalize on the millions of searches performed every day.
Social

Media Marketing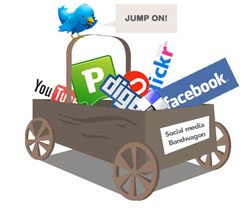 Facebook, Twitter, LinkedIn and hundreds of other social networks are excellent opportunities for online marketing and brand awareness. Social media can take a variety of different forms, from text, to images to audio and video. Our strategies help you get closer to your customers and engage them in targeted and responsive methods.